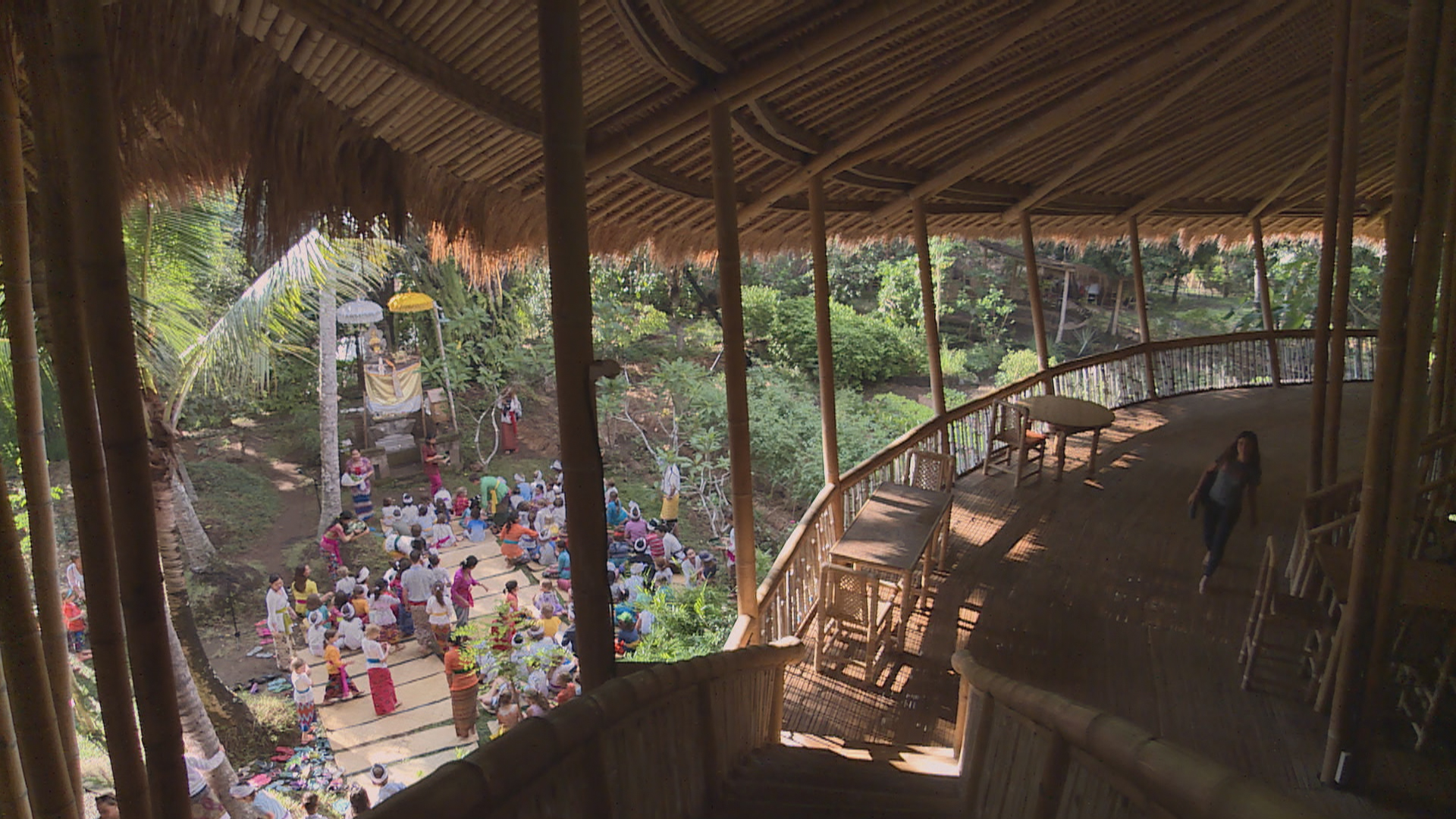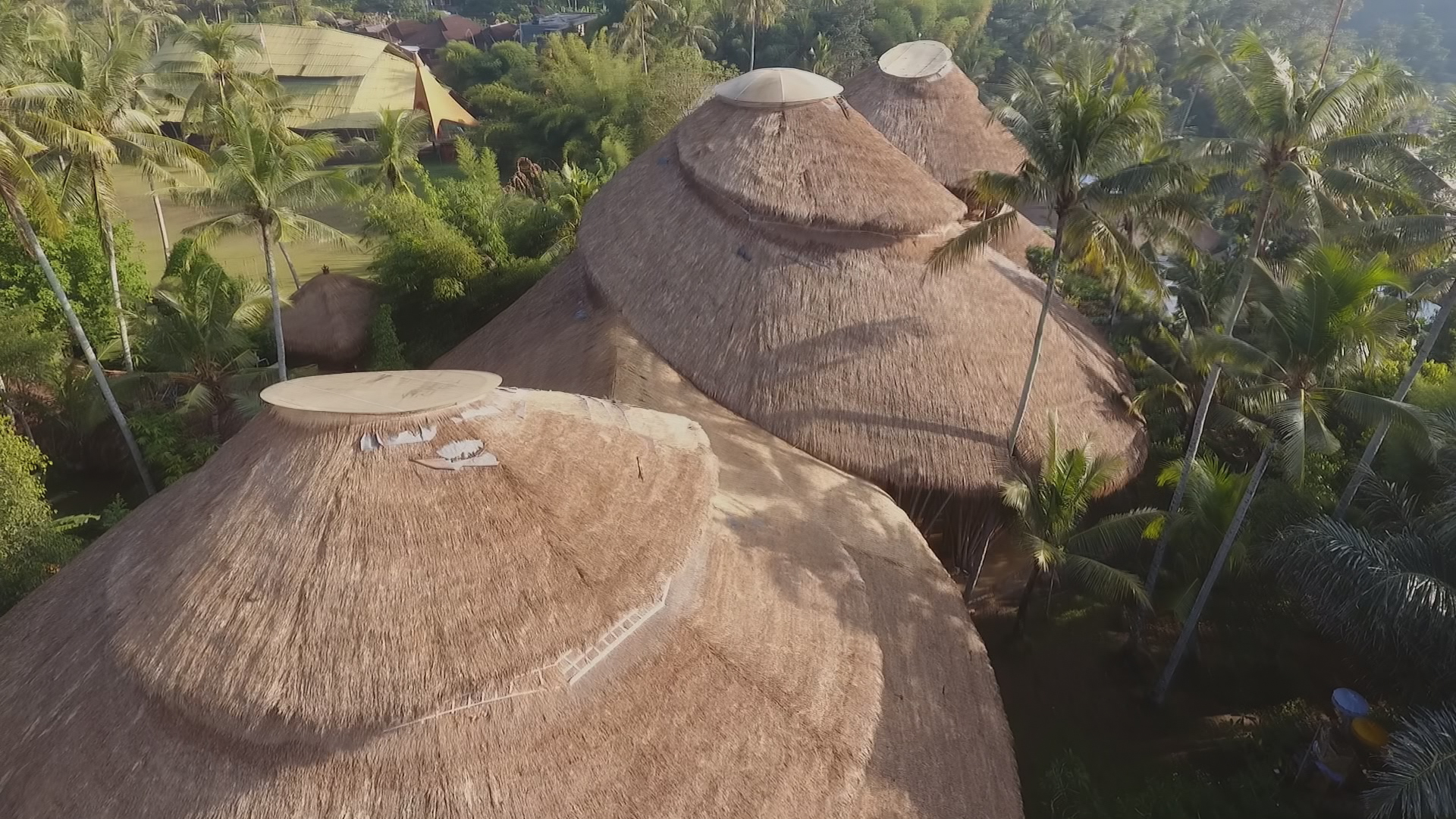 Richard Copans
France / 2016 / 26' / English
director: Richard Copans
photography: Richard Copans
editing: Nicolas Milteau
music: Jegog de Jembrana, Staff de Green School
sound: Sylvain Copans
production: ARTE France, Les Films d'Ici, Les Films d'Archi
—
La Green School è una scuola diversa da tutte le altre: un edificio costruito interamente in bambù sull'isola indonesiana di Bali. Un ambizioso progetto promosso da una coppia di americani, John e Cynthia Hardy che nel 2006, insieme a un gruppo di architetti e artisti, ha deciso di costruire una scuola basata su principi innovativi: l'approccio didattico, un modello economico ecosostenibile, una nuova forma di architettura mono-materica. L'edificio consta di tre tetti conici giustapposti in un unico movimento, paradossalmente ispirati da un disegno di Leonardo Da Vinci. Senza muri o pareti interne, la ventilazione è naturale e la struttura è totalmente visibile. E' il più grande dei sessanta edifici del campus ed è diventato un punto di riferimento per chiunque desideri fare un'architettura contemporanea usando materiali rinnovabili.
—
The Green School is unlike any other school, a building made entirely of bamboo on the Indonesian island of Bali, an ambitious project initiated by an American couple, John and Cynthia Hardy. They joined forces with a team of architects and artists in 2006 to build a school where everything would be invented from scratch: the educational approach, a green business model to protect the environment, and a new form of single-material architecture. The building consists of three juxtaposed roof cones bound together in one single fluid movement. They were inspired, paradoxically, by a Leonard da Vinci drawing. Without perimeter or interior walls, the ventilation is completely natural, and the entire structure visible. This is the largest of sixty buildings on campus and has become a benchmark for people wishing to create contemporary architecture using renewable materials.
Richard Copans,
nato nel 1947, è il fondatore della casa di produzione Les Films d'Ici di Parigi. Dal 1992 dirige con Stan Neumann la serie Architecture per il canale televisivo ARTE. Ha prodotto e diretto numerosi lungometraggi e documentari tra cui La villa dall'Ava; Le Centre Georges Pompidou; La gare de Saint Pancras; L'école de Siza; Les thermes de pierre; Le Musée Juif de Berlin – Entre les lignes; Le couvent de la Tourette; Le centre municipal de Säynätsalo; Vitra Haus; La maison Sugimoto; La cathédrale de Cologne; L'utopie du désastre.